I just wanted to point out that the
greatest show in the history of television
got two Emmy Nominations for this year -- one for
Outstanding Comedy Series
and one for
Supporting Actor in a Comedy Series
-- even though it was cancelled as of February 2006.
I know that I am like a pimp for
Arrested Development
, but it is the most complete and probably funniest show I've ever seen. And trust me, I watch a lot of TV.
It turns out the DVD release got pushed back until August 29th.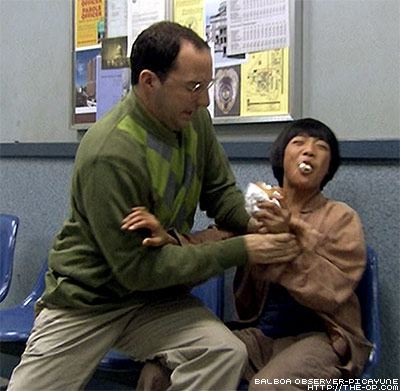 So yes, I am using this post as an excuse to put up photos.
I miss ya, A.D. I really do. [sniff]
Here's another one I love.
It's gonna be a cult classic, I'm tellin' ya.